The team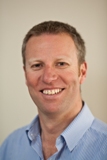 Andy SYMINGTON - Director
Andy qualified as a Chartered Surveyor in 1996 whilst working at a niche investment practice in London's West End. Gaining wide experience in the property profession with a focus on commercial investment, Andy moved to a larger practice, Nelson Bakewell, in 1999. Here he worked on the £300m takeover of MEPC, as well as the active management of GE's Property Investment Portfolio. In 2001, he moved to Edinburgh to join the Asset Management team at RBS, working on the Core Property Strategies in London and Bristol with a pivotal role in the £290m acquisition of Brindleyplace in Birmingham. He moved to Chamonix in 2004 where he lives with his wife and 2 sons. He is a Trustee of Kennedy's Disease UK and loves his skiing and cycling.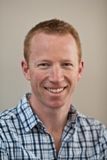 Matt EDELSTEN - Director
Matt has worked in London's West End in commercial valuation and investment at national surveying firm, Lambert Smith Hampton. Qualifying as a Chartered Surveyor in 1997, Matt concentrated on commercial investment throughout the UK, with a focus on retail and industrial property. Matt moved to Nelson Bakewell in 1999, specialising in commercial investment agency, becoming an Associate Director in 2001. In 2004, he decided to mix his property knowledge with his love of the mountains by moving to France to etablish Mountain Base with Andy. As well as juggling business and family, he loves to ski, play tennis and cycle. Matt lives with his wife, Charlotte and two young sons.
Oonagh MACKENZIE - Director
Oonagh worked in Loan Markets at WestLB, RBS and NAB Capital in London and Paris for 12 years, gaining experience in Leveraged, Project and Structured Property Finance, and becoming a director of Loan Sales. After meeting her future husband on the slopes she moved to Chamonix in 2010 and spent a couple of years at home with their two children before joining Mountain Base in 2013. She enjoys skiing, yoga and hiking.
Kate HODGE – Legal Assistant
Kate worked in Public Relations for 15 years in London, becoming Associate Director at Weber Shandwick, prior to moving to France in 2003. After bringing up her two daughters, she worked with English speaking clients in the property industry, firstly working with architects and then becoming Management Assistant at a notary office in Sallanches (Rollet Grange Plantevin). For five years, she assisted clients with the French conveyancing process before joining Mountain Base in 2015. She enjoys running in the summer, and skiing in the winter.
Tracy GOWLAND - Assistant
Brought up in France, Tracy is the truly bi-lingual member of the team. She recently 'emigrated' from Alpe d'Huez in the Massif des Grandes Rousses, to find the hustle and bustle of THE mountaineering town of Chamonix. She deals with the nitty gritty on the translation and admin front for all the members of the team.