International Property Sales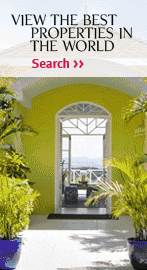 As a member of the Knight Frank Global Network, Mountain Base are able to offer you a selection of over 12,500 of the best international properties for sale and rent in the most sought after residential locations around the world.
Knight Frank
Founded in 1896, Knight Frank has grown to become the world's largest privately owned global property agency and consultancy. Today it is widely regarded throughout the world as the firm of choice for high quality commercial and residential property.
Knight Frank global network
With 330 offices in 48 countries across five continents, the Knight Frank Global network of residential and commercial agents includes the number one property agents in London, Geneva, New York, Paris, Moscow, Singapore and, of course, Chamonix.
International award winning website
The Knight Frank global property search was voted the World's Best Real Estate Agency Website at the International Residential Property Awards 2009. Today it receives an average of 600,000 visitors a month from over 218 different countries.
The Knight Frank iPhone and iPad App
This outstanding innovation provides an additional platform for Knight Frank's clients to search for their dream property on the move. Users can search by lifestyle, GPS position, or desired location, with easy to view brochures and floor plans. Since the iPhone App launch in February 2010 more than 92,000 people have downloaded it and over a thousand people use it each day.
Visit knightfrank.com/iphone to find out how to download.
Global presence
A selection of Mountain Base properties are listed on the leading international property portals and up to 75 new properties are added every day from across the Knight Frank Global network. To start your search, click here.