The team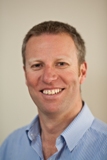 Andy SYMINGTON - Director
Andy qualified as a Chartered Surveyor in 1996 whilst working at a niche investment practice in London's West End. Gaining wide experience in the property profession with a focus on commercial investment, Andy moved to a larger practice, Nelson Bakewell, in 1999. Here he worked on the £300m takeover of MEPC, as well as the active management of GE's Property Investment Portfolio. In 2001, he moved to Edinburgh to join the Asset Management team at RBS, working on the Core Property Strategies in London and Bristol with a pivotal role in the £290m acquisition of Brindleyplace in Birmingham. He moved to Chamonix in 2004 where he lives with his wife and 2 sons. He is a Trustee of Kennedy's Disease UK and loves his skiing and cycling.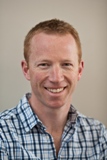 Matt EDELSTEN - Director
Matt has worked in London's West End in commercial valuation and investment at national surveying firm, Lambert Smith Hampton. Qualifying as a Chartered Surveyor in 1997, Matt concentrated on commercial investment throughout the UK, with a focus on retail and industrial property. Matt moved to Nelson Bakewell in 1999, specialising in commercial investment agency, becoming an Associate Director in 2001. In 2004, he decided to mix his property knowledge with his love of the mountains by moving to France to etablish Mountain Base with Andy. As well as juggling business and family, he loves to ski, play tennis and cycle. Matt lives with his wife, Charlotte and three children.
Caroline MILLER - Négociatrice
Amanda GOTTHOLD - N
égociatrice

Marine Giraud-Roche - Négociatrice
Hannah ZERMATTEN - Assistant
After graduating from Durham University in 2006, Hannah lived and worked in a variety of mountainous spots including Queenstown, Whistler and Meribel, before finally settling in Chamonix in 2011, where she now lives with her husband, their son, two dogs and chicken. French-speaking and a committed Francophile, Hannah manages the office from day-to-day, looks after the sales instructions alongside other admin tasks.